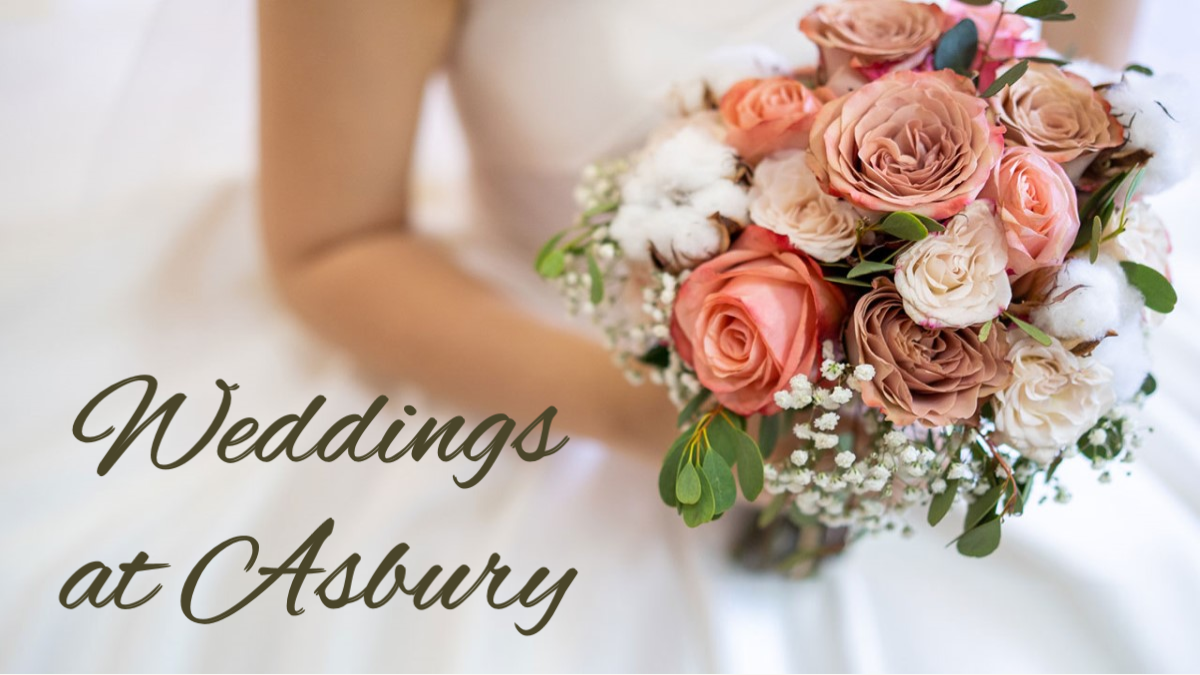 Asbury United Methodist Church welcomes weddings of members, individuals with strong Asbury connections, and members of smaller United Methodist churches who need a bigger space for their wedding. Weddings at Asbury are officiated by one of our pastors on staff or, with permission from our Senior Pastor, an ordained elder of The United Methodist Church.
The Wedding Guidebook with fees is available in PDF format. You may download a copy of the Wedding Guidebook at the following link. Should you have any questions, please feel free to contact our church office at 913.432.5573.
We Honor Same-Gender Weddings
We celebrate same-gender marriages with joy. At Asbury United Methodist Church, where "all means all," we want to minister to our entire congregation. We look forward to celebrating your special day with you! Our Senior Pastor and Associate Pastor both perform same-gender weddings here at Asbury. Please contact the church office at 913.432.5573 or email Pastor Jeff Prothro at if you'd like to set up a meeting prior to looking at available wedding dates.